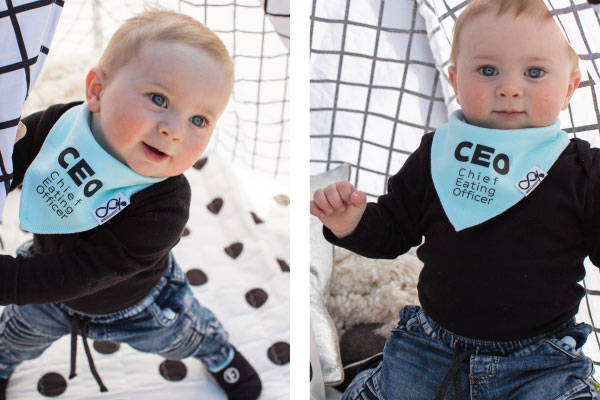 Welcome to Babies 2 Infinity, a family owned and operated business right here in Australia, focused on quality fashion that is just as unique as your little bub.
When my son, Finn, was born I was on the hunt for stylish, high quality items of clothing for him, and couldn't help but notice a hole in the market when it came to style and individuality. Wanting to steer away from fast fashion that was produced by the masses and simply wasn't durable enough for little bubs on the go, I started to design Finn's clothes myself. I fell in love with the creation process, and as a result I now offer the same service to you here at Babies 2 Infinity. I believe luxurious items should be easily accessible for all parents, and so I've developed a high quality range that will suit every baby. Our personalised range says exactly what you want it to – designed to truly celebrate the little life you've created.
We source from all over the world to bring you exciting, high end products. Our design and printing studio is located in Sydney.